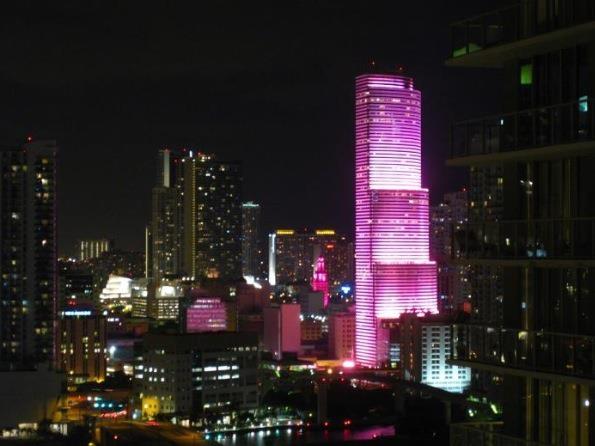 Downtown Miami is honoring Breast Cancer Awareness Month by lighting up pink for the cause.
The Miami-Dade County government has decided to "go pink" for the month of October in an effort to raise awareness of breast cancer.
According to The Republic, a Miami-Dade Police Department vehicle, waste management garbage truck, and a Metrobus have all been painted pink. And the Stephen P. Clark Center Lobby will also be pink throughout the month of October.
One of I Love South Florida's Facebook fans stated, "This is so cool!"
We couldn't agree more!