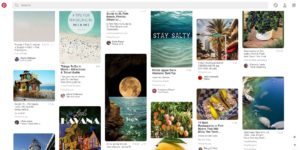 At ILoveSouthFlorida.com, we believe the beaches, weather, food, wildlife, and culture of South Florida should be shared with the world. So adding Pinterest to our social media arsenal as the demand for South Florida content grows across multiple platforms only seemed natural.
Follow the new I Love South Florida Pinterest page to check out some of the cool new boards we created, including Florida Travel, The Florida Keys, and Florida Everglades  – to name a few. Of course, the site is addicting and we expect to be creating new boards regularly.
As of this post, our Facebook Page has 2,547 likes and we think our message will be even more popular on Pinterest. Some of our favorite topics to follow so far include Old florida and Florida beaches.
Tell us your favorite Pinterest boards and topics related to South Florida in the comments section so we can connect and share with our network!