I bought a Mongoose mountain bike from Wal-Mart (and took off all the stickers) for a little over $200 and decided to give this mountain biking thing a try.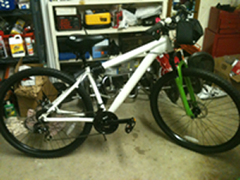 I was told there are two great places to mountain bike in South Florida: Markham Park and Quiet Waters Park.
Quiet Waters is the better choice for beginners or those looking to condition their bodies back into biking shape. The trails are smaller and not as intense as those found at Markham, and it usually isn't a very busy location since most of the pros prefer Markham Park.
I used the Endomondo Sports Tracker app on my iPhone to track my progress and location.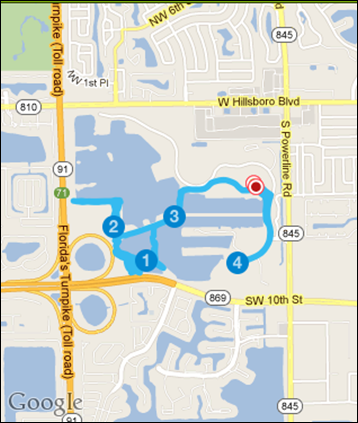 After biking  4.55 miles in about 45 minutes (with some small breaks), I felt great. And even though the bike I used wasn't professional grade, it held up to the rough terrain and a couple falls without any problems.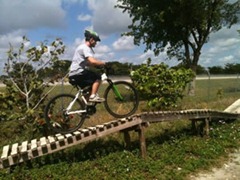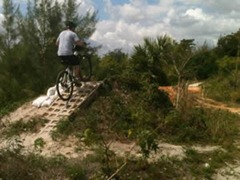 If you decide to give it a try, just make sure you are careful and gain enough momentum before attempting any tough ramps. I learned the hard way. Always wear a helmet. Knee pads can't hurt either. If you carry an iPhone with you, make sure you have proper protection, like an Otterbox. I dropped mine a couple times while using it for music.
After a few more tries, I'm going to try the trails over at Markham Park and I'll report my experiences here (If I survive!)