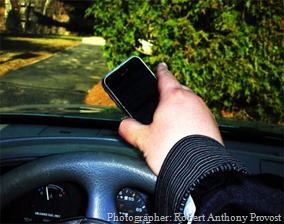 A new law signed by Florida Governor Rick Scott on Tuesday, May 28, 2013 will ban manual texting and e-mailing while driving as of October 1st, 2013.
The first offense will get you a $30 fine plus court costs and a second offense will cost $60.
"As a father and a grandfather, texting while driving is something that concerns me when my loved ones are on the road," Scott said in a statement after signing the bill.
A preliminary report from the Florida Department of Highway Safety and Motor Vehicles recorded 257,912 reported crashes in 2012, but only 196 involved drivers who said they were texting at the time of the crash. Those crashes resulted in nine serious injuries and one death.
The ban will make the act of texting while driving a secondary offense, which means you would need to be pulled over for another reason in order to get a texting ticket, and you will still be able to text at stop signs and in stopped traffic.