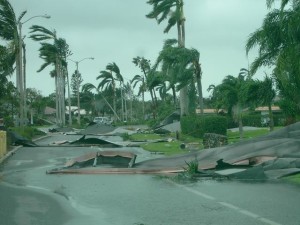 Here in South Florida, hurricanes do some of the worst damage to our homes, houses and families.
In order to prepare for one of these devastating storms, it's important to be aware of any upcoming storm systems.
We at I Love South Florida will keep our visitors up to date with current storms and projected paths.
Be sure to return often to keep your family safe, as these storms can be incredibly unpredictable.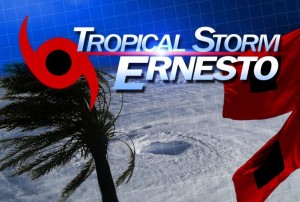 Tropical Storm Ernesto is expected to strengthen and is aiming toward the Gulf of Mexico.
South Florida is currently out of the danger zone, but as we all know, that can change any moment.
Below, we have Tropical Storm Ernesto's projected strength and path during the next five days.
It is expected to turn into a hurricane Monday morning, and by then, we should have a clear picture as to where this storm will be heading.
These storms can be fatal for some if not properly prepared.
Many of us have friends and family in neighboring countries in the gulf and should be keeping them updated on Tropical Storm Ernesto's projected strength and path.
Please come back for an updated outlook on Tropical Storm Ernesto's status in the coming days.