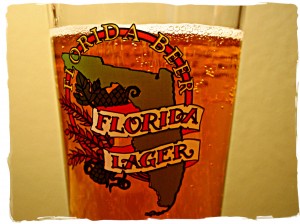 If there's a new trend I'm diggin', it's all the craft brews poppin' up. From your local supermarket to your favorite restaurant to brew pubs, there's so many (tasty) varieties. However, I gotta say, I have a particular gravitation towards Florida brewed beers.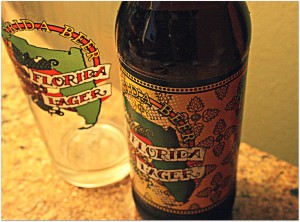 There's quite of few Florida brews that I enjoy, but the one I would say is a great "starter" is Florida Lager from Florida Beer Company in Melbourne, Florida. Florida Beer Company also brews some of my other Florida favorites such as Swamp Ape IPA and Key West Sunset Ale. I first tried Florida Lager and got the free pint glass with my 6-pack purchase during a promotion at the North Miami Total Wine. It's a nice golden amber color with a grain aroma and malty taste.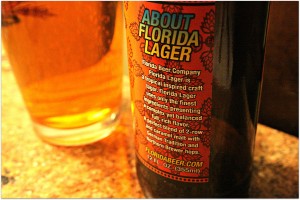 On the label:
Florida Lager is a tropical inspired craft lager. Florida Lager uses only the finest ingredients presenting a complex yet balanced full, rich flavor. A perfect blend of 2-row and caramel malt with German Tradition and Northern Brewer hops.

Have you tried Florida Beer Company's Florida Lager?
What are some of your favorite places in South Florida to enjoy a craft brew (or 2)?
Floridabeer.com
Totalwine.com