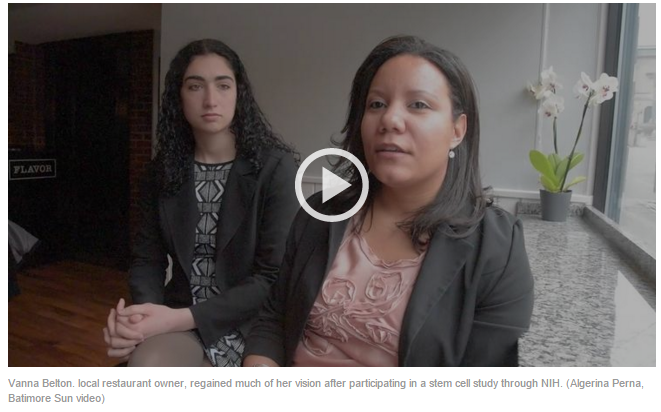 "We didn't know how penicillin worked for many years, but it saved many lives in the meantime," said Dr. Jeffrey N. Weiss of Margate, Florida, speaking about stem cell treatments he has used on hundreds of patients suffering from blindness.
Dr. Weiss has been enrolling blind patients in an unorthodox stem cell study that injects stem cells into the eyes of patients in one of three ways – around the retina, in the retina, and directly into the optic nerve – in hopes of restoring some people's sight.
According to Weiss, 60% of his 278 patients with macular degeneration, glaucoma, and other diseases have regained some sight.
The procedure is not FDA approved and can cost roughly $20,000, to enroll, but to some, that is a price worth paying to restore their vision.
"I'm happy to be a guinea pig," said Vanna Belton, who regained her sight after being treated by Dr. Weiss in Florida.
Read about Belton's stem cell success story, reported by the Baltimore Sun, by clicking here.
As word of his success begins to spread, Dr. Weiss may be a boon to South Florida in the ways of stem cell tourism in the future.