Winter. It is the best time to be from Florida, if not for the fact that you get to taunt your snowbird friends on Facebook with some hilarious Memes. Memes that will make them question their entire lives and re-evaluate why they do not live in the Sunshine State.
Alas, here is a collection of the 10 most popular Memes shared on our I Love South Florida Facebook Page that make fun of Winter, in no particular order:
1.  Salt in the Winter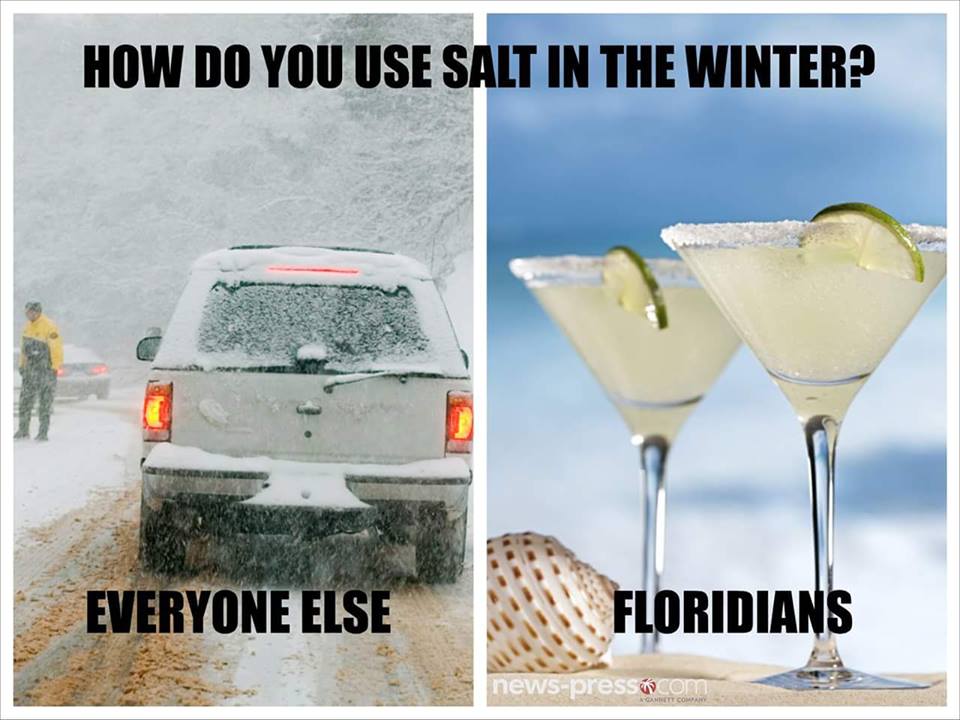 This Meme sums up the different priorities between Florida and the rest of the world by showing how salt is used in the Winter. Two margaritas sounds better than two stuck tires!
2. This is my view of Winter…from my cell phone in Florida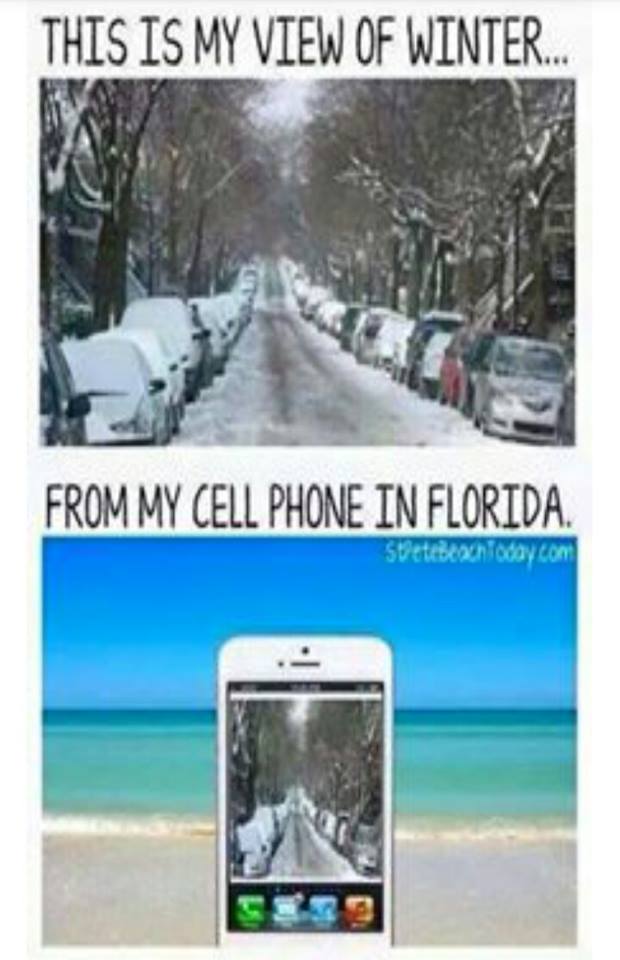 For most living in Florida, the best view of a real Winter is seen through this tiny little screen. And we're okay with that.
3. This could be us, but we live in Florida.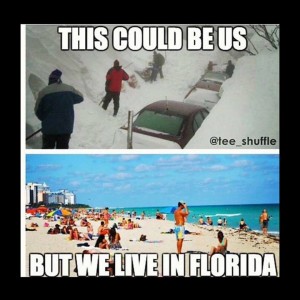 We could be shoveling snow all day and watching our cars slowly sink into a freezing abyss, but we live in Florida.
4. I'm in Florida, so that's none of my business.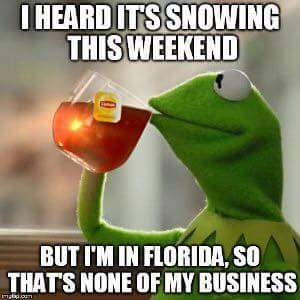 Kermit the Frog enjoying his tea in South Florida, minding his own business.
5. I looking at the Snow. On Facebook. From Florida.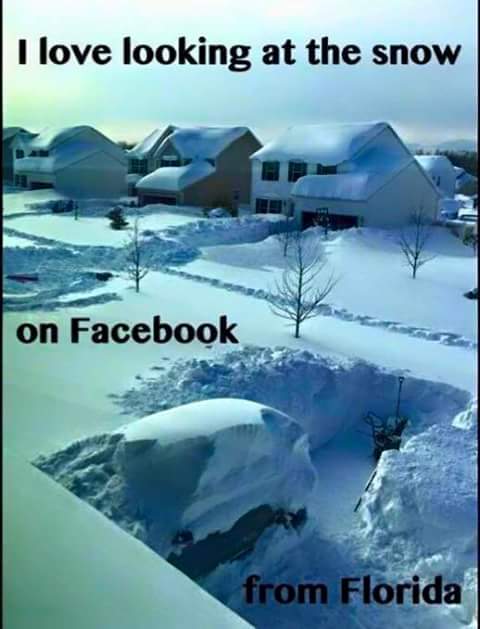 It's beautiful. To look at. From here.
6. Messy the Mudman, Frosty's distant relative.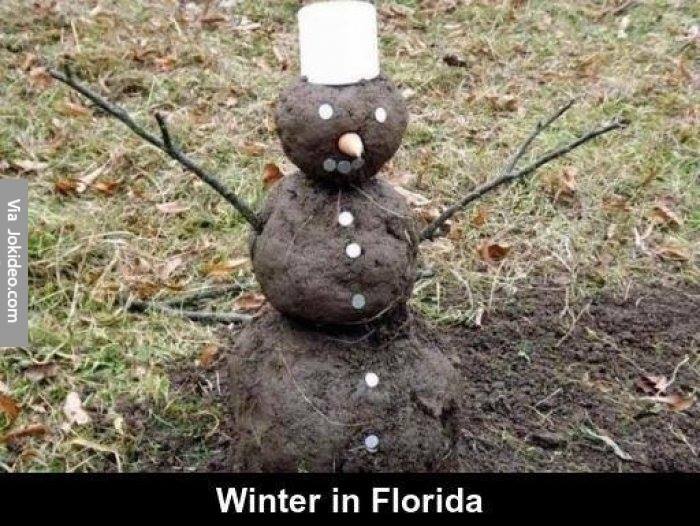 The next time your out of town friends send you a picture of their perfect, powder-white snow man, show them this, and get on with your life. You can do more with your day than just building snowmen, like go to the beach.
7.  Florida in the Summer. Florida in the Winter.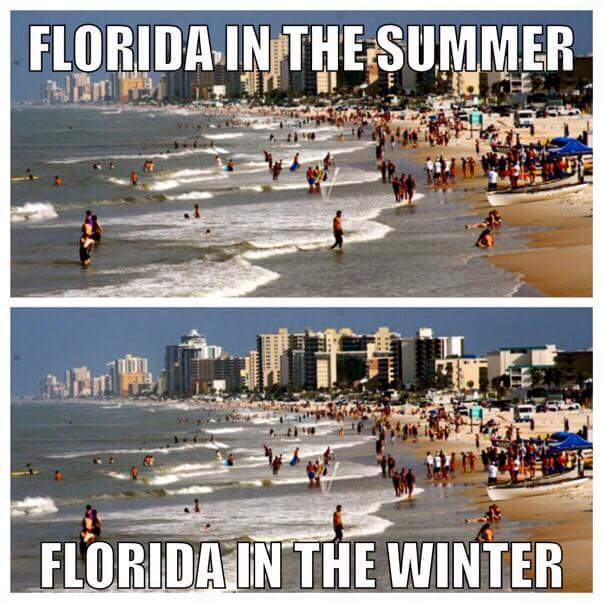 Consistency is key.
8. The Florida Seasons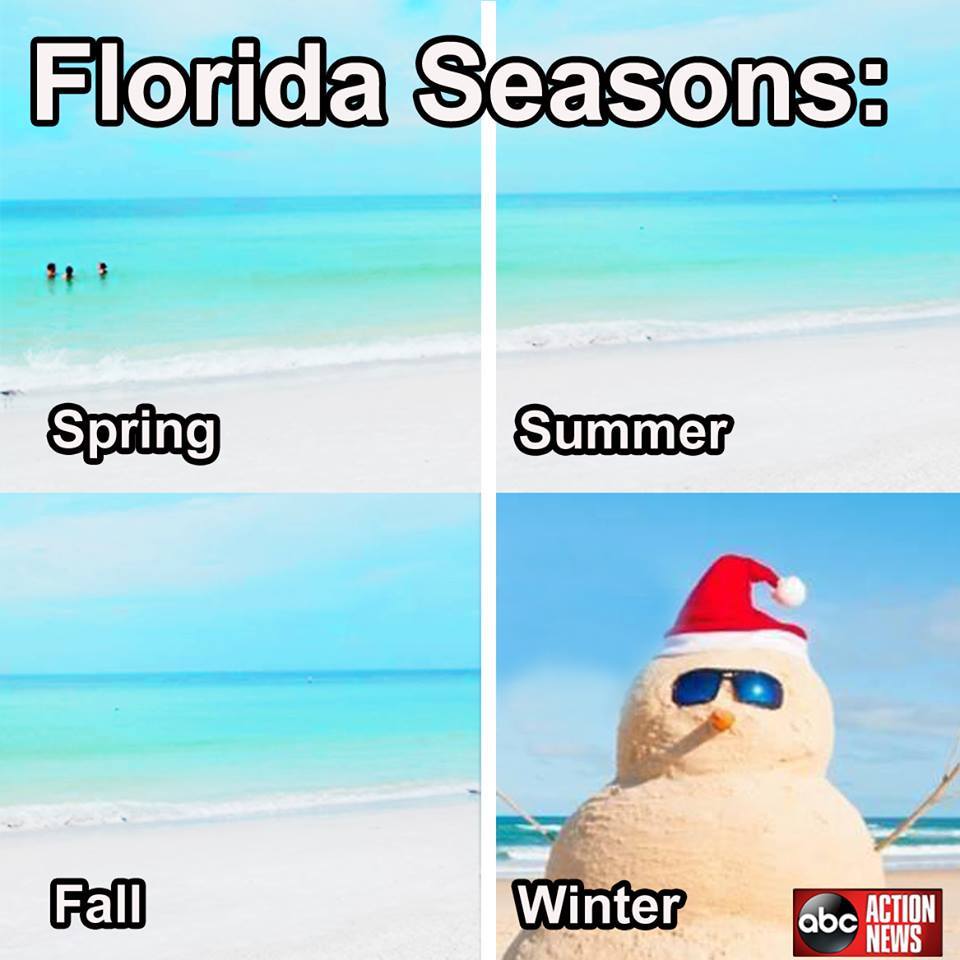 Even Frosty migrates down here after the Holidays.
See?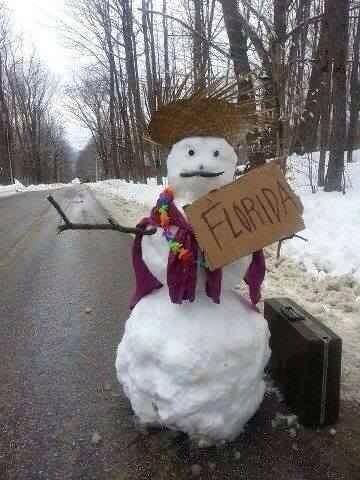 9. Time to break out the Winter clothes!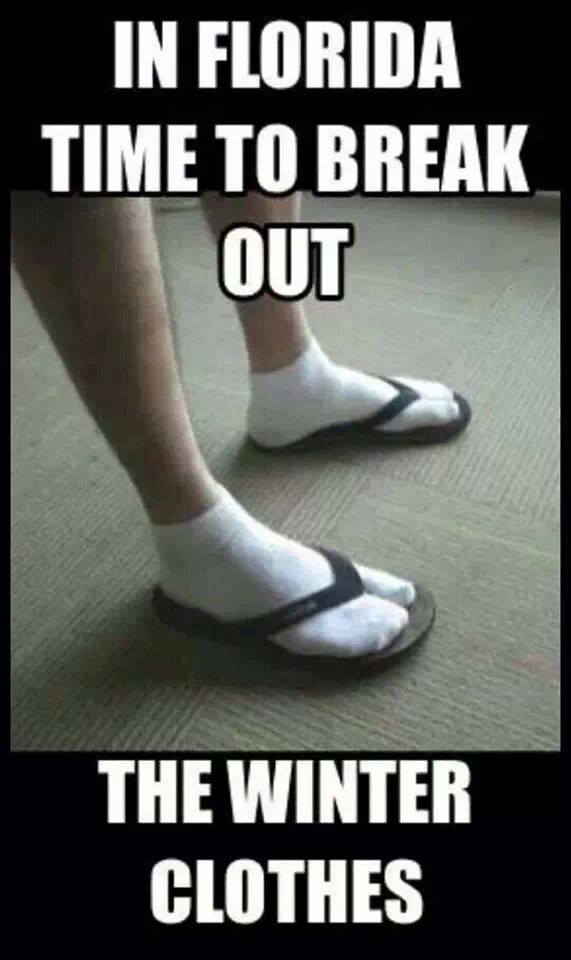 Socks and Sandals. A fashion taboo most of the year, totally okay in the Winter.
10.  Meanwhile, back in Florida.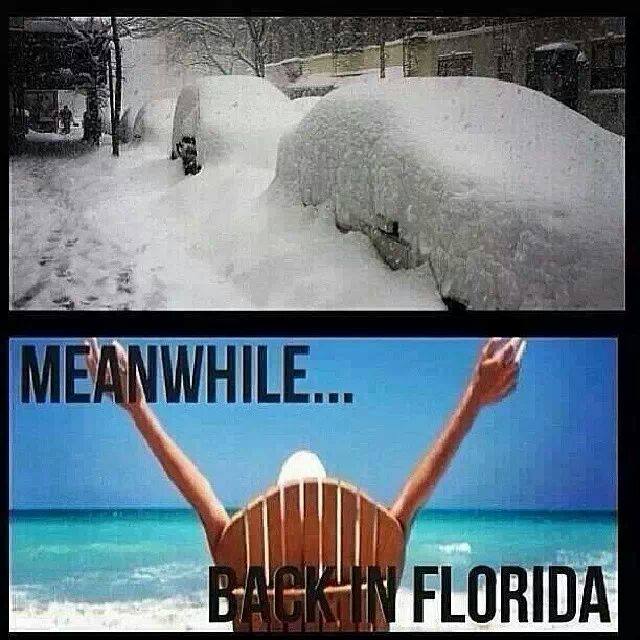 Like I said, one of the best parts of Winter in Florida is getting to brag about it to your Northern friends – and getting to do this in the middle of January.
—-
And there you have it! Ten of the "best" Memes that sum up Winter in Florida. Not only do they provide the perfect seasonal humor, but provide gratitude for living in Florida after further reflection. A good Florida meme also makes you think twice before complaining about some cloudy weather when half the world is covered in snow!
Let it be known that these Memes were not originally created by I Love South Florida, and were collected from across the web. If there is a watermark on the meme, that is usually the source. Those without one have origins unknown.
Picking 10 of the funniest Florida Winter Memes wasn't easy, and there are plenty more out there, so check back for the sequel to this post!
Have a Florida Winter Meme that you didn't see on the list? Share it with us in the comments below!